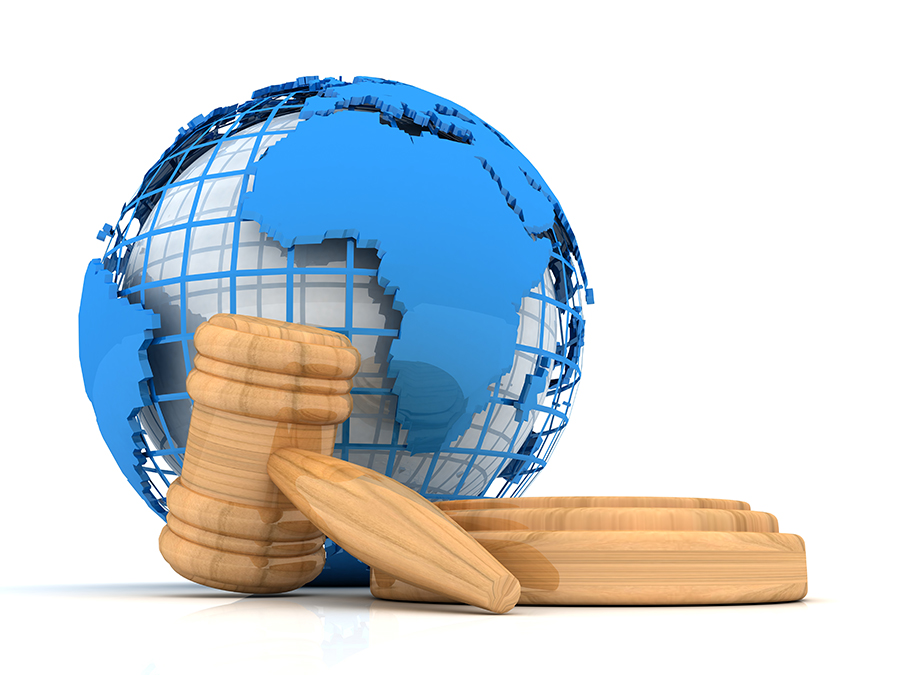 PRACTICE AREAS
Corporate Law A&Y Law Firm represents its clients with a wide range of legal services, ranging from participating in and advising on pre-contract negotiations, drafting and reviewing joint venture agreements and agreements for commercial agency distribution and franchises, advising on documents for establishing companies, branches, subsidiaries or international corporate structures, giving corporate advice on day to day matters, attending Board and Shareholders meetings and obtaining and registering official authorizations and licenses.
Contract Law A&Y Law Firm provides legal assistance to companies in relation to negotiations with Turkish and foreign counterparties, in connection with which its staff draw upon their legal expertise as well as their commercial experience. Attached to this field is also drafting of contracts, interpretation of existing contractual matters.
Litigation, Alternative Solutions A&Y Law Firm has a strong practice in civil and commercial litigation, representing our clients at any level of the Turkish Judiciary system. The firm's Litigation Department is supported by a nationwide infrastructure formed by affiliated offices and correspondent attorneys in most major cities of Turkey to litigate in defense of its clients' interests. A&Y Law Firm's highly specialized professionals not only handles civil and commercial litigation matters requiring the Court's examination and decision, but also other alternative forms of dispute resolution, such as arbitration and mediation.
Employment and Labor Law A&Y Law Firm has extensive experience in the field of labor-management relations and is dedicated to helping its clients become more proactive in all related matters to prevent legal issues before they arise. The Firm advises its clients on contracts of employment in addition to handling the negotiation, drafting and termination of employment contracts, policies, employee benefit plans and compensation.
Real Estate, Property Law We have been involved in numerous real estate - construction and land development projects and represented lenders, borrowers, sellers, buyers, investors and tenants in relation to development, financing and acquisition of the premises under the respective projects. Furthermore, A&Y Law Firm offers comprehensive legal advice in all matters related to Land Development projects, all kinds of disposals and transfers of property, the establishment of real estate investment trusts, liens, and mortgages, commercial leasing, landlord and tenant law, leasehold law, building permits, regulations and litigation activities for the settlement of all kinds of disputes regarding property.
Public Tender Law A&Y Law Firm provides legal assistance to its Clients in preparing the proposals for any kind of tenders, especially public tenders and it represents the Clients before the governing authorities, by taking into consideration of the Public Tender Act and other related legislation.
Intellectual Property Law A&Y Law Firm provides consultancy to its Clients on protection of the intellectual and industrial property rights. The registration of a trademark and accordingly protection of a trademark right has a great importance; since it is a monopoly right to the owner, it is an asset of the owner, it is a precaution by the hands of governing authority against the malicious third parties who are willing to earn undeserved gain by counterfeiting in business and commercial life, it is a promotion resource, it emphasizes the distinctive feature and guarantees the quality of goods and services and it is in fact an investment instrument. The registration of a patent, also, means the prevention right of sale, usage and production of an invention by third parties by the hands of governing authorities for a period of time, without the permission of the inventor/patent right holder. A patented invention becomes the asset of the inventor, which can be sold, rented and licensed like other assets. A&Y Law Firm, attempts to create awareness among its Clients on these values, ensures its consultancy services on protecting the IP Rights of its Clients in best means and represents its Clients during the administrative acts of registration, as well as during litigations before Specialty Court and/or Supreme Court.
Collection and Management of Non-Performing Loans A&Y Law Firm provides legal advice in relation to the disposition, collection and management of non-performing loans. The Law Firm has consistently been able to collect non-performing loans for its clients by negotiating settlement agreements and defending its clients' interests in the courts.
Mediation The last but not the least; A&Y Law Firm emphasizes and is legally authorized to apply Mediation, an alternate dispute resolution approach that is recently but promisingly developing in Turkey, as a very beneficial way of solving disputes in business concerns and about IP rights. Mediation, as being a cost and time saving way, as being conducted under secrecy, as letting both sides finding their best own solution in a creative way and in accordance with their benefits and, as originating productive collaborations by providing satisfaction for both sides, as being more constitutive and besides all of these, as creating a legal document at the end binding and in force as much as a finalized court decision, is strongly advised by our Law Firm to all of its Clients, especially to the foreign Clients who are seeking for these benefits.